高尔夫球友们对这个场地的打分:

Ajax - ON

直线距离:

球场类型:

Public

球场洞数:

18 Holes, Par 71, 6000 Yards

电话:

905-683-3210

地址:

Church Street South

开放时间段:

N/A

大体的球场收费:

N/A

练习场地:

建造年份:
在全幅地图上查找球场:Annandale Golf and Curling Club
高尔夫球场收费标准:
| | |
| --- | --- |
| | |
Nestled in the attractive valley of Duffin's Creek in the Town of Ajax, the Annandale Golf and Country Club is an average length 18 hole course that offers an excellent retreat for a game of golf. Its fairways play on both sides of the creek valley which is responsible for much of its challenge. As wide as 80 feet in places, the creek tends to act as a magnet for errant shots and golfers new to the course are advised to carry a few extra balls in their bags.
Despite this ability of the creek to steal strokes, perhaps the best chance of landing your ball in water on the course comes on its first hole, a long par four where the creek is not even in play! Here, the problem is a large pond that lies about 50 or 60 yards in front of the green. If you fail to achieve good distance with your initial drive, you'll have little opportunity carrying the pond with your second shot.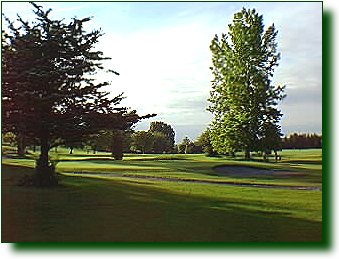 Address: Church Street South, P.O. Box 92, Ajax, Ontario, L1S 3C2.
Directions: Brock Road south to Bayly Street. Turn left going east on Bayly Street to Church Street. Turn left going north on Church Street where the course is on the right (east) side.
Phones: General Inquiry, Pro Shop and Reservations: 905.683.3210. Fax: 905.428.6958.
Reservations Required?: Yes, please call 905.683.3210.
Staff: Pro Shop Manager - Brian Dick.
Course Details: 18 Holes, Par 71, 6000 Yards.
Facilities: Full service driving range. Putting green available.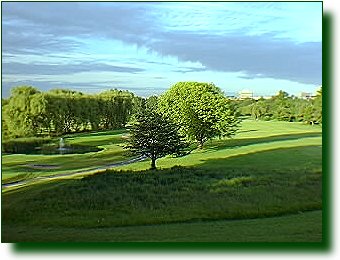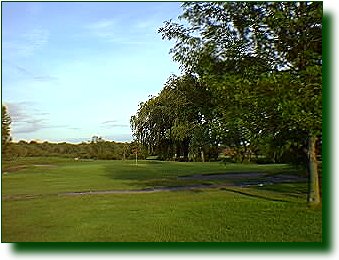 Additional Information: LLBO. We have extensive facilities for banquets, weddings and parties. Complete dinners from $12.50 per person. Bachelor & Birthday Party specials. Banquet menu available. Complete catered packages available - Select from 4 full-course meals starting at $46.95, all inclusive (4-hour open bar, add $20.95 per person). Our dining lounge and tavern are a great place to relax after a long day on the course. Lockers and sauna are available. We also have an eight sheet curling facility. Full and league memberships for both golf and curling are available. Two all-inclusive golf packages include 18 holes plus hot/cold buffet. Please call for further details.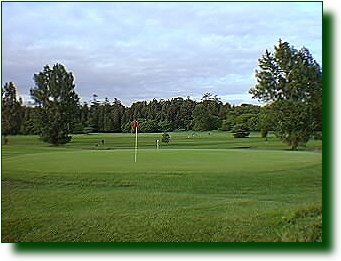 Course Layout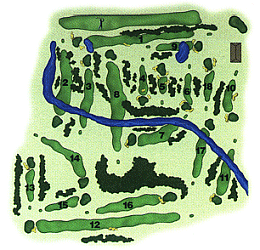 Scorecard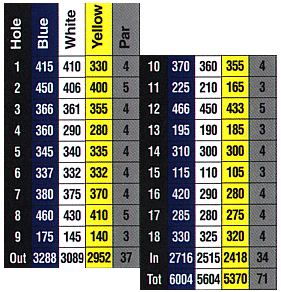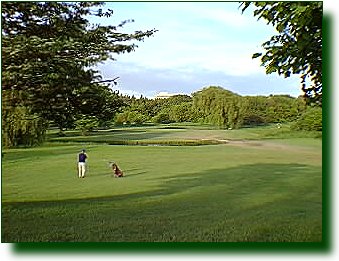 This web page was launched in a separate browser screen on your computer.
Closing this browser screen will return you to the previous web page.
If you would rather use a clickable link to return to our home page,